Seaview is a popular sailing village on the north east coast of the Isle of Wight. In the summer it is a vibrant, holiday destination brimming with families many of whom have spent time here for generations. The pretty streets, lined with historic buildings that go back to its fishing heritage, offer the visitor several places to eat and drink as well as shops that are a pleasure to browse in. The sea views from almost every street of this village spreading up the hillside away from the sea afford the village its name and there is no place better to enjoy these views than in the Sea View Yacht Club perched over the sea along the esplanade.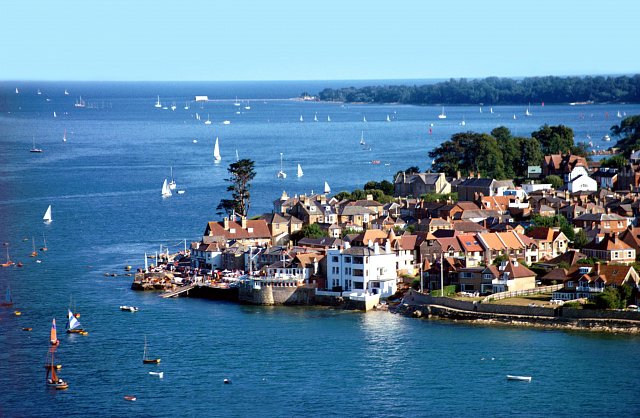 Getting to Seaview is a delight in itself. The yacht club provides a large number of visitors' moorings (booking required via the www.svyc.org.uk) and a launch service (daily from 1st May through to late September) takes you to the village where you can enjoy a seaside meal, sip a refreshing beer or take a dip in the calm clear waters off quay rocks.
Please call Seaview Slip VHF Ch M2/P4 on approach. Due to the exposed location of Seaview, it may not be possible to offer moorings/the launch service during strong North and East winds. If approaching Seaview from the West, be aware of Ryde sands. Once you have experienced the charms of Seaview, it will be hard to return to your boat and you will already be planning your next visit.
Contact: Sea View Yacht Club, Esplanade, Seaview, Isle of Wight, PO345HB. Email:office@svyc.org.uk. Website: www.svyc.org.uk/visit